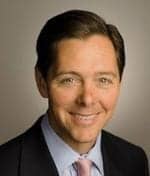 On Tuesday, former Christian Coalition leader Ralph Reed stopped by former Arizona congressman J.D. Hayworth's NewsMax show to warn that "bigotry against evangelical Christians is the last acceptable form of bigotry left in the country."
Reed, who last year called the Employment Non-Discrimination Act "a dagger aimed at the heart of religious freedom," fittingly made the comments moments after Hayworth delivered a rant about how Muslim-Americans are apparently imposing Sharia law in Minnesota.
Watch, AFTER THE JUMP...
[via Right Wing Watch]