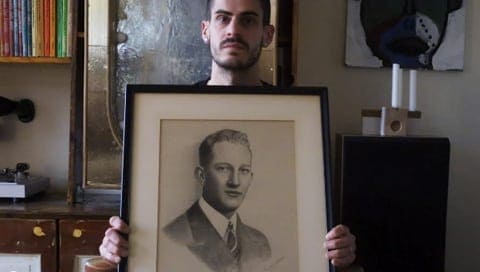 Artist Grant Rehnberg's grandfather came out to him at age 90, five months before he died.
Writes Rehnberg: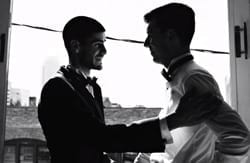 We buried my Grandpa Jim one month ago.  

Baptist pastor, World War II veteran (218th Counter Intelligence Corps), preceded in death by Grandma Doris, his wife of sixty-five years.  

Five months ago, Grandpa Jim told me he is gay.

Sitting over photos of my husband Bradford and I at our wedding, my ninety-year-old grandfather proudly celebrated "the balls it takes" to live openly.  He told me about the love of his life, Warren Johnson, a boy he played music with at church.  He told me God loves every part of us.  He told me he would trade places with me if he could.  He told me he loved me.  

I put picture of Bradford and me in his suit coat pocket and a red rose on his coffin.
Rehnberg is creating a memorial installation in honor of his grandfather and is looking to fund it through Indiegogo.
Check out his video and unique story, AFTER THE JUMP...
(via reddit)