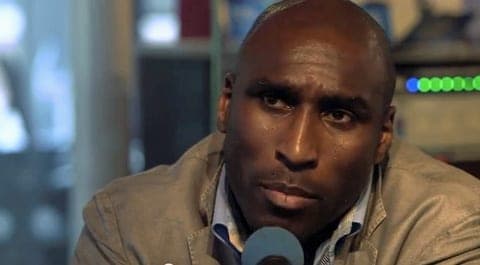 Former England footballer Sol Campbell spoke with the BBC about racist and homophobic abuse he endured from fans as a player.
Towleroad readers may recall reports here at the height of the taunts against Campbell, after which UK police charged 11 fans with homophobic abuse for chants like:
"He's big, he's black. He takes it up his crack. Sol Campbell, Sol Campbell."
"Sol, Sol, wherever you may be / You're on the verge of lunacy / And we don't give a f**k if you're hanging from a tree / You Judas c**t with HIV."
Campbell added that when he met with Puma as a potential sponsor and they asked him "Are you gay?" and they told him "it's a shame you're not because we wanted you to be the first gay footballer to sign with Puma."
They then dismissed him.
Watch the interview, AFTER THE JUMP...
)