Check out our weekly guide to make sure you're catching the big premieres, crucial episodes and the stuff you won't admit you watch when no one's looking.
— The hilarious co-host of The Talk and voice of Lana Kane on Archer, Aisha Tyler, joins Modern Family's slate of season five guest stars Wednesday at 9 p.m. Eastern on ABC. She'll be playing a former classmate of Mitchell (Jesse Tyler Ferguson).
More picks and clips, including Naomi Campbell serving Face and the Fashion Police most-wanted list, AFTER THE JUMP...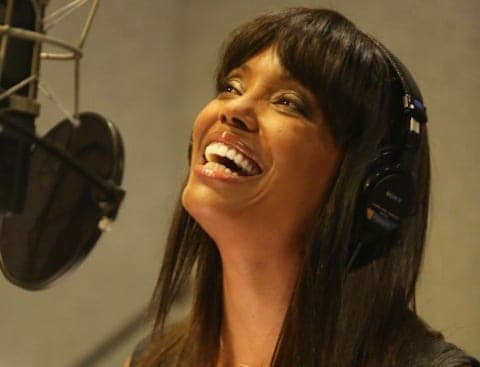 — We all agree that Lupita Nyong'o has killed it on all the red carpets this season, yes? So basically Joan Rivers and her Fashion Police pals are just bickering over the runners-up. Find out their picks for (second) best and worst tonight at 9:30 p.m. Eastern on E!.
— Last week, we met the first seven queens on RuPaul's Drag Race. Tonight we get introduced to the second half of the contestant pool, including some of my early favorites Milk, Bianca Del Rio and Courtney Act. Sashay over to Logo at 9 p.m. Eastern to see all the action. (Then shantay back here for our recap.)
— Watch out for flying phones when Naomi Campbell returns as the host of The Face, a modeling reality competition on Oxygen. The second season kicks off Wednesday at 10 p.m. Eastern.
— After a rocky start, it seems like Looking has found its footing ahead of Sunday's first season finale. The show will return for a second season, but when it does, will Patrick (jonathan Groff) be with Richie (Raúl Castillo), Kevin (Russell Tovey) or neither (or both)? Grab a dish of peri peri chicken and check it out Sunday at 10:30 Eastern on HBO.