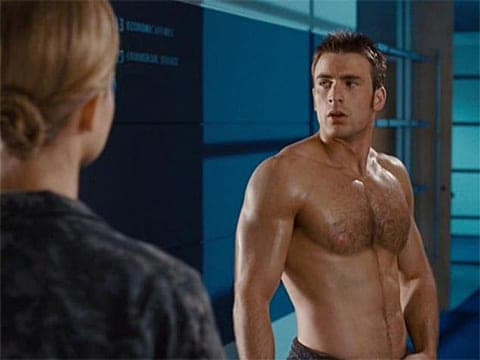 Hunky actor, model and LGBT ally Chris Evans, who scored big in Captain America: The Winter Soldier, thankfully threw out his ill-advised "shirtless ban" giving us the chance to enjoy a super-cut of his many shirtless movie scenes before and since the ban.
Sadly, the 60-second super cut doesn't include every instance of Evans shirtless, but we'll still enjoy it. Also weirdly enough, it turns out Chris has a special kind of stand-in — we didn't figure he'd need one.
Watch the video AFTER THE JUMP...