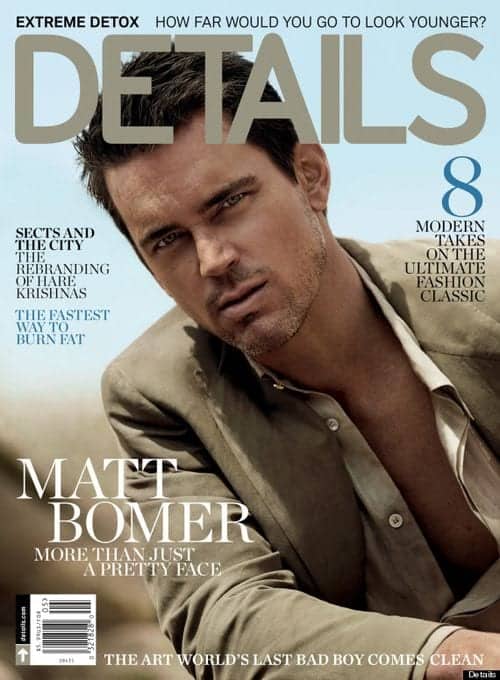 For those who may have been fantasizing about a perfect gay marriage to Magic Mike and The Normal Heart's Matt Bomer will have to make room in their honeymoon suite for three. It turns out that not only is Bomer married to his partner Simon Halls, but that they wed three years go, a full year before he came out publicly in 2012 when he accepted an award from the Desert AIDS Project in Palm Springs. 
His interest in The Normal Heart was spurred by the work of Larry Kramer and people like him, and Bomer acknowledges that the many rights he has today, including marriage, are ones that he would not have otherwise.
In a behind-the-scenes videofrom his Details shoot, Beomer talks about working with Mark Ruffalo, reactions to rumors that he might have been cast in 50 Shades of Grey, whether he'll be doing a Mgic Mike sequel and what the hardest part was of shooting that film, going to the gym, his favorite designers, L.A. vs. N.Y., and his formal style tips.
Watch, AFTER THE JUMP...