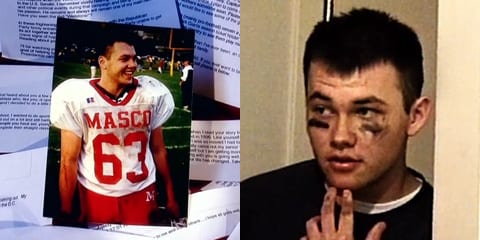 Over the weekend, ESPN's Outside the Lines revisited the story of Corey Johnson. Some of you may recognize him from his one-time position here at Towleroad working on political interviews and other stories (he even interviewed Lady Gaga at the National Equality March). Others may know him as your NYC City Councilman. To some, this might be the first you're hearing of him.
In any case, Corey was the captain of his football team in high school 15 years ago in a town outside of Boston, and he did something which no one in the U.S. had done up to that point. He came out of the closet to his team, making national headlines by doing so.
Watch ESPN's segment, AFTER THE JUMP...