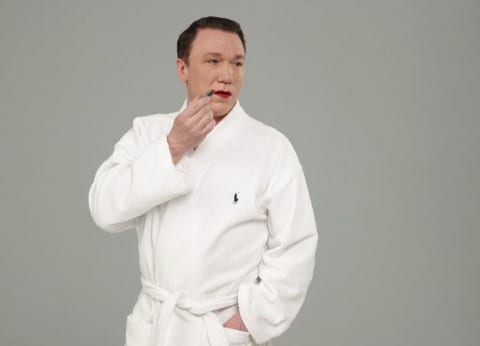 Gravelly-voiced Broadway super-gay Harvey Fierstein is revisiting drag for the first time since La Cage aux Folles with his new show Casa Valentina, wherein straight men vacation to the Catskills to dress up and act like women. From the press release:
Nestled in the land of dirty dancing and borscht belt comedy sat an inconspicuous bungalow colony that catered to a very special clientele: heterosexual men whose favorite pastime was dressing and acting as women. It was paradise for these men — white-collar professionals with families — to spend their weekends discreetly and safely inhabiting their chosen female alter egos. But when they got the opportunity to share their secret lives with the world, these 'self-made women' had to decide whether the freedom they would gain by emerging from hiding was worth the risk of personal ruin.
You can see the first look of Casa Valentina AFTER THE JUMP...