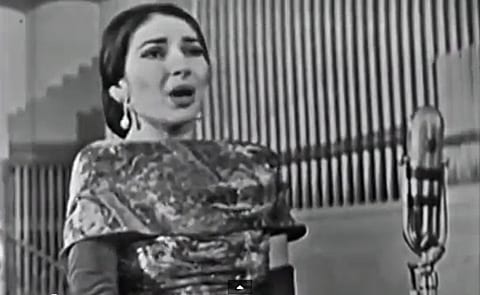 While some bristle at gay men's adoration for (often straight) female performers, there's an undeniable allure to some of history's most over-the-top starlets to which many in the community are frequently drawn. Before Mariah, Whitney, Barbra, Bette and others occupied the overlapping space between icons and divas, few typified the archetype more than opera singer Maria Callas.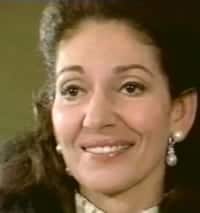 Yes, that's right, an opera singer. We've come to expect this sort of glamour, scandal and attitude from our A-list actors and biggest pop stars, but Maria Callas broke the mold to become not only one of the greatest opera singers of all time, but also one of the gay community's most beloved performers.
There are lots of elements of Callas' story that are common to other gay icons. For starters, she had a very difficult relationship with her family. When she born, her mother was so disappointed she didn't have a son that she refused to even look at the baby for four days. She would have a strained relationship with her mother -- often playing out in the press -- throughout the height of her career, eventually severing ties all together. Callas was also something of an ugly duckling turned beautiful swan story -- sort of. The singer transformed her body, losing around 80 pounds. Her svelte physique and chic style (which she modeled off Audrey Hepburn) made her an iconic beauty. Sadly, many attribute her dramatic weight loss to the deterioration of her voice.
In addition to her singing and style, she made headlines for her diva-like behavior. She gained a reputation for being "temperamental" and shrewd (shades of Streisand). The press built up a rivalry between her and fellow soprano Renata Tebaldi that looks like a blueprint for the sort of common narratives pitting female performers against one another we still see today (Nicki Minaj vs. Mariah, Katy vs. Gaga, etc.). Her personal life, especially her affair with Aristotle Onassis, made her a tabloid fixture.
Of course, none of this would have made her so memorable had she not also been extraordinarily talented. See some clips of Callas in action, and her lasting impact, AFTER THE JUMP …
Callas is known for her distinct voice. She was a versatile singer, with a large, penetrating voice. But, for all its power and range, it wasn't for everyone. Her style was off-putting to some conventional opera fans, and many music critics acknowledge her shaky high nights and "bottled" sound. "When you interpret a role, you have to have a thousand colors to portray happiness, joy, sorrow, fear," she is quoted saying in Callas : The Art and the Life. "How can you do this with only a beautiful voice?"
Not only was Maria known for her unique voice, but her acting skills as well, which are on display in the clip of her performing "Vissi D'Arte" from Tosca, above.
Callas discussed her reputation for being difficult with Mike Wallace on 60 Minutes in 1973, including the largely exaggerated story of her "walkout" on a 1958 performance in Rome. Whether you call it "difficult" or "temperamental," some might say it's inspiring to see an artist bold enough to assert herself the way Madame Callas had. (You can see part two of Wallace's interview here.)
Playwright Terrence McNally wrote two plays inspired by Callas. The first, The Lisbon Traviata, centered around a rare recording of a real 1958 Callas performance in Portugal and relationships between a group of gay men. He also wrote Master Class, which told the story of Callas teaching at Juilliard in the early '70s. You can see Tyne Daly as Callas above, but the role was also performed by other gay icons Dixie Carter, Patti LuPone and Faye Dunaway (who has been working on a film adaption of the play for years).
You also may be familiar with Callas' work from its appearance in LGBT films, including Philadelphia (above) and Gus Van Sant's Milk.
Does Callas' story resonate with you? Are you a fan of her work? Share your thoughts in the comments.