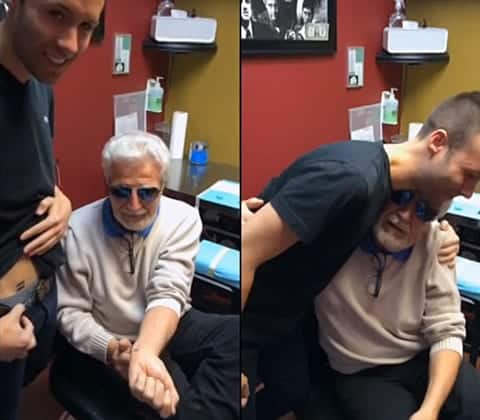 Joe, a grandfather who is almost 80-years-old, got an equal sign tattoo in solidarity with his grandson, who came out to him. A video documents the process as Joe tells his tattoo artist about how much he believes in the courage of his grandson for coming out.
Writes Will Wrench:
Watch as my partner Joe's almost 80-year old Grandfather gets tattoed to show his support for gay rights. About a month ago, Joe got an equal sign tattoo in support of human equality, and Grandpa Frank wanted to show his love and support, too. The world is really blessed to have people like Frank, who not only love unconditionally, but also accept everyone for who they are.
Watch, AFTER THE JUMP...