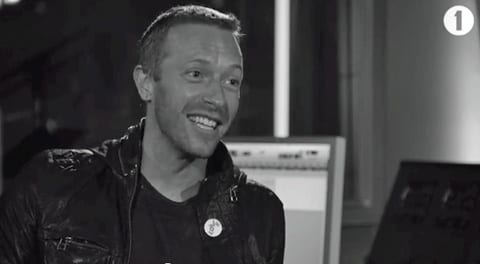 Coldplay's Chris Martin had some complimentary things to say about One Direction in a recent interview with BBC Radio 1, and even gushier things to say about singer Harry Styles:
"I think One Direction are the biggest band in the world, their songs are great. I'm saying One Direction are brilliant and I'm not kidding. You know why? Because their songs are really good and I don't think that any of them are going to go solo. I think they appreciate their chemistry from watching their movie... Harry has come to a couple of our shows, I think I probably said the same thing about chemistry. I can't remember - I was too enamoured with his hair cut. I was like this, 'I was pretty sure I was a straight guy before' - I was having a hot flush."
Watch Coldplay debut "Oceans" in the Radio 1 Live Lounge, AFTER THE JUMP...