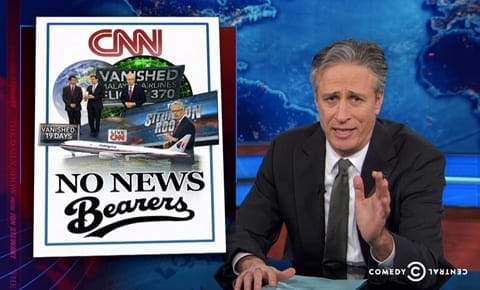 How can CNN continue for day after day of coverage of the missing Malaysia flight MH 370 with absolutely no real news to report? The Daily Show rounded up all the ridiculousness into two bite-sized, hilarious segments.
"CNN actually seems to be bored with the idea of reporting real things that have happened. They've decided they no longer want to be pigeonholed in the non-fiction section. CNN's not the future of news. CNN is news...of the future."
Watch, AFTER THE JUMP...