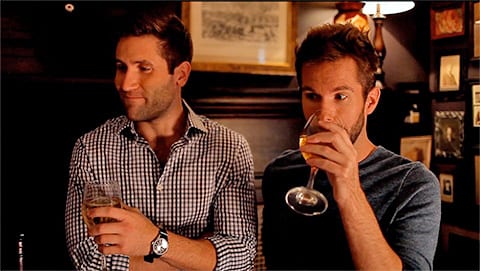 Writer/director Matt Riddlehoover who titillated audiences with his voyeuristic romp, "Scenes From a Gay Marriage," has returned with a sequel about what happens after the couple in the first film, Joe and Derren, finally gets together.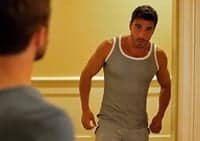 And things have gotten a bit meta:
Darren's ex has made a gay-themed film about how Darren and Joe met and fell in love. As a result of the film's success, Darren and Joe begin to question whether their domestic partnership is as exciting or romantic as what led up to it.
The sequel promises just as much wit, with Thashana McQuiston reprising her role as Luce, and sex appeal, with Rodiney Santiago (Logo's "A List") co-starring as a sexy masseur in addition to a bevy of other alluring cast members including Charlie David, Rett Terrell (pictured below), and Jared Allman.
Check out the trailer, AFTER THE JUMP…