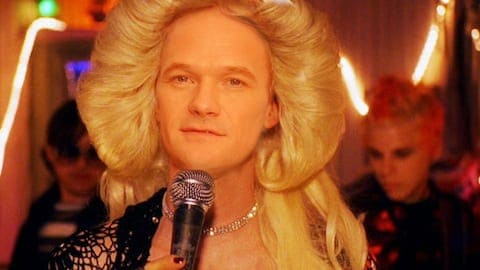 Openly gay actor Neil Patrick Harris spoke with the Associated Press recently about why he enjoys performing as the titular character of John Cameron Mitchell and Stephen Trask's rock musical Hedwig and the Angry Inch.
He said that the repetition of doing the show every day gives him a chance to really enjoy the performance again and again, especially compared to his one-shot hostings of the Tony Awards.
Harris has been getting great press since his role was first announced. Good Morning America provided a behind-the-scenes look of the musical and some the show's proceeds will go towards helping LGBT youth. Plus, fans  also have the Hedwig sequel to look forward to.
Harris/Hedwig even sat on Towleroad founder Andy Towle's face — Andy advises people watching in the first few rows to prepare themselves.
Watch the interview AFTER THE JUMP...