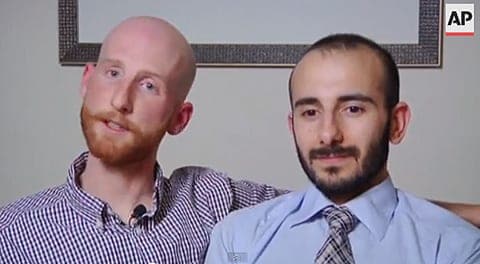 The State of Utah filed a letter to the Tenth Circuit court yesterday ahead of today's hearing on the Utah gay marriage ban distancing itself from discredited UT research Mark Regneres and his flawed parenting study which was recently cited to disastrous results in the Michigan gay marriage case.
Says the letter: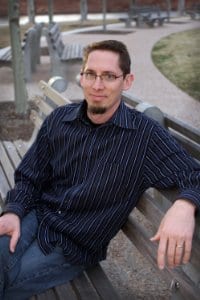 Utah files this supplemental letter in response to recent press reports and analysis of the study by Professor Mark Regnerus, which the State cited at footnotes 34 and 42 of its Opening Brief, and which addresses the debate over whether same-sex parenting produces child outcomes that are comparable to man-woman parenting.
First, we wish to emphasize the very limited relevance to this case of the comparison addressed by Professor Regnerus. As the State's briefing makes clear, the State's principal concern is the potential long-term impact of a redefinition of marriage on the children of heterosexual parents. The debate over man-woman versus same-sex parenting has little if any bearing on that issue, given that being raised in a same-sex household would normally not be one of the alternatives available to children of heterosexual parents.
Second, on the limited issue addressed by the Regnerus study, the State wishes to be clear about what that study (in the State's view) does and does not establish. The Regnerus study did not examine as its sole focus the outcomes of children raised in same-sex households but, because of sample limitations inherent in the field of study at this point, examined primarily children who acknowledged having a parent who had engaged in a same-sex relationship. Thus, the Regnerus study cannot be viewed as conclusively establishing that raising a child in a same-sex household produces outcomes that are inferior to those produced by man-woman parenting arrangements.
During the district court trial, Utah cited Regnerus to suggest that the debate on same-sex parenting was inconclusive and thus should not be trusted. Judge Robert Shelby dismissed that argument, making essentially the same point Utah concedes in this letter: promoting parenting by different-sex couples has no connection to banning same-sex couples from marrying.
In appeals briefs, Utah officials have indeed focused more on different-sex parenting. For example, they have argued that banning same-sex marriage promotes "diversity" in parenting and helps protect birth rates from declining. Still, they have also continued to argue that same-sex parenting would be a threat to children's well-being.
By focusing so much on the state's "powerful interest in parenting by heterosexuals," Utah's briefings have actually attempted to paint heterosexuality as superior instead of homosexuality as inferior — arguably, a distinction without a difference.
Here is some excellent background if you want a preview of today's Utah hearing.
Ari Ezra Waldman: What To Watch For in Today's Tenth Circuit Court Marriage Hearing on the Utah Gay Marriage Ban; and,
Lisa Keen: Tenth Circuit to Hear Challenge to Utah's Gay Marriage Ban Tomorrow: A Preview of the Players
Watch a preview of the suit from the AP, AFTER THE JUMP...