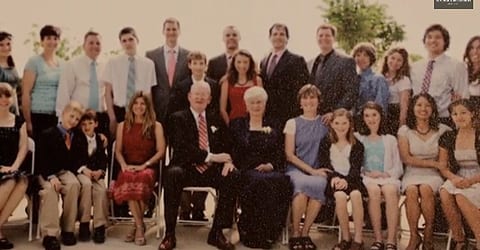 A Utah Mormon couple with a gay son (below), four other kids, and 18 grandchildren pushes for marriage equality in a new ad campaign airing this week as the Tenth Circuit Court of Appeals considers a challenge to the state's ban on gay marriage.
The Salt Lake Tribune reports:
In the ads, sponsored by the same-sex marriage advocacy group Utah Unites for Marriage, the Bradshaws share their story, and their family, in hopes of convincing others that allowing gay and lesbian couples to marry would strengthen, not harm, the state.

"A marriage is a bond between two people based in love and commitment," William Bradshaw says. "Allowing civil marriages will be a good thing for Utah."

It's a campaign that emphasizes marriage as a legal and civil right and notes that no church or faith would be required to perform such unions.

Utah Unites for Marriage was formed last month by several notable Utahns, including former U.S. Attorney Brett Tolman, Salt Lake City Mayor Ralph Becker and Terry Wood, a longtime television news anchor, reporter and radio personality.
Watch the Bradshaws ad and another featuring Wood, AFTER THE JUMP...