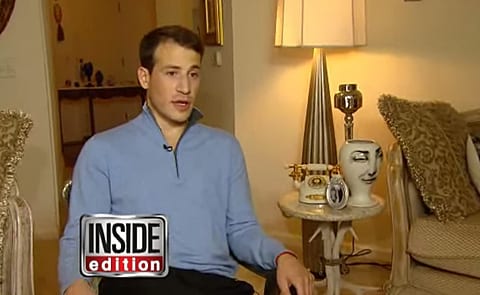 Calling what Johnny Weir did to him "unforgivable" and "morally reprehensible", Weir's husband Victor Voronov tells Inside Edition that he feels "betrayed, heartbroken, shocked," and "empowered" by his split from the figure skater.
Despite all that he says he still loves the "conniving" Weir. Voronov says he misses watching Shameless and Glee like they did before the Olympics.
"I was blinded by fear. Love and fear go hand in hand. I'm afraid of being alone. I'm codependent...I can't have a relationship with a woman again because now I'm openly gay. And I can't have a relationship with a man because I'm uncomfortable with my sexuality still."
Watch, AFTER THE JUMP...