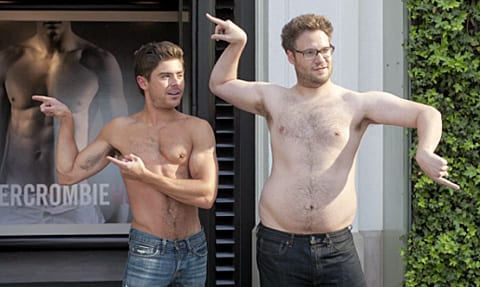 Actor Zac Efron gets a big profile in today's Hollywood Reporter in advance of the opening of his new movie Neighbors, in which he plays a frat boy at war with the folks who move in next door.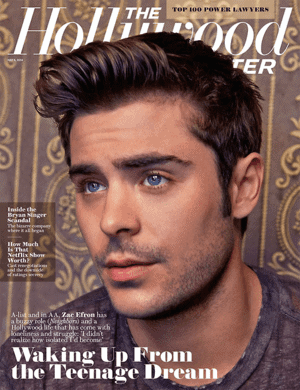 He is trying to shed an unwanted skin, cleanse himself mentally and physically, purge a past that has come to haunt him. A self-described insomniac, he acknowledges wrestling with anxiety ("100 percent") and being plagued by "thoughts, just thoughts, just overthinking things."

Currently single, he speaks of "the struggles of dating, of falling in love, of searching for love and being there for your friends when they need you. There's no question that to receive anything great, like love or respect, or to better yourself, you have to give a piece of yourself away."

...He has joined Alcoholics Anonymous and also has been seeing a therapist. "I just started going," he says. "And I think it's changed my life. I'm much more comfortable in my own skin. Things are so much easier now."

Still, he admits of his battle with addiction, "It's a never-ending struggle."
Efron's Neighbors co-star Seth Rogen has enthused about Efron recently in the physical sense, descriving his abs as "like a Plinko game" and calling him "the sexiest motherf--ker alive."
But Efron reveals, in a video accompanying the profile, that as a shirtless team doing a stunt for the movie, the two of them failed to lure any customers into an L.A. Abercrombie & Fitch store when they pretended to be greeters.
Check it out, AFTER THE JUMP...