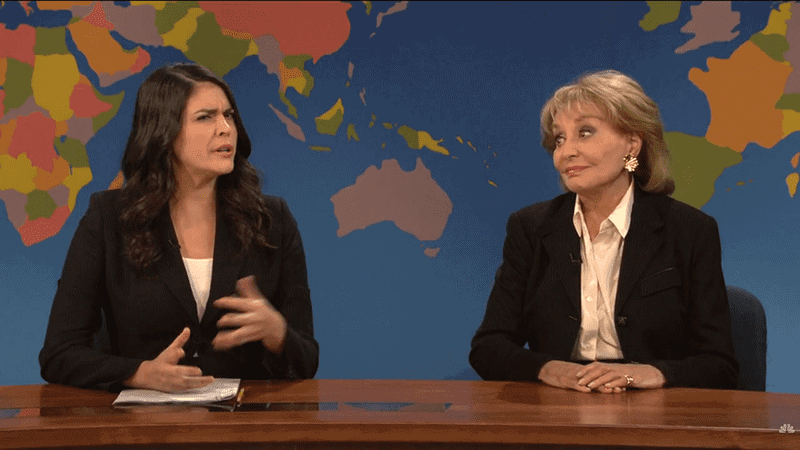 Barbara Walters stopped by Saturday Night Live's Weekend Update, where anchor Cecily Strong introduced a montage clip of past cast members lampooning the legendary newswoman. 
A good-natured Walters responded: "What an honor it was to see my groundbreaking career in journalism be reduced to a cartoon character with a ridiculous voice."
Watch Walters' appearance, in which she also pokes fun at her "Baba Wawa" nickname (it originated in an SNL skit with Gilda Radner in the 1970s), AFTER THE JUMP.