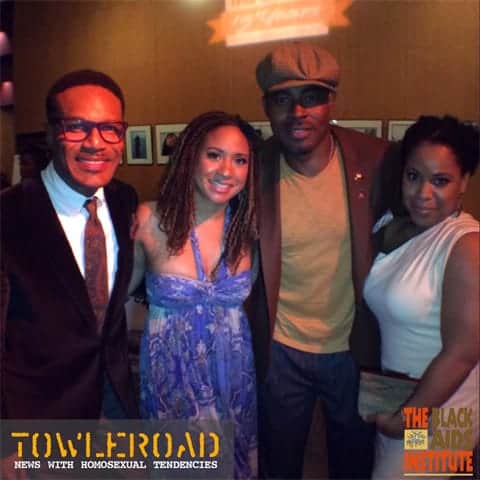 Photographer and activist Duane Cramer, Rent actress Tracie Thoms, actor Lamman Rucker and a gala guest.
On Tuesday night, Towleroad was a sponsor of the Black AIDS Institute 15th Year Anniversary (for more about the Institute click HERE) at the Directors Guild of America in Los Angeles.
On Tuesday night they honored three "Heroes in the Struggle" at their Gala Reception and Awards Presentation: Academy Award winning actor, comedian, and best-selling author Mo'Nique, finalist on The Voice and HIV-Positive Health Advocate Jamar Rogers, and Dr. Anthony Fauci, Director, National Institute of Allergy and Infectious Diseases.
Below, some additional photos from the elegant and energizing event.
Cramer with Black AIDS Institute CEO/President and Founder Phill Wilson, and gala guests.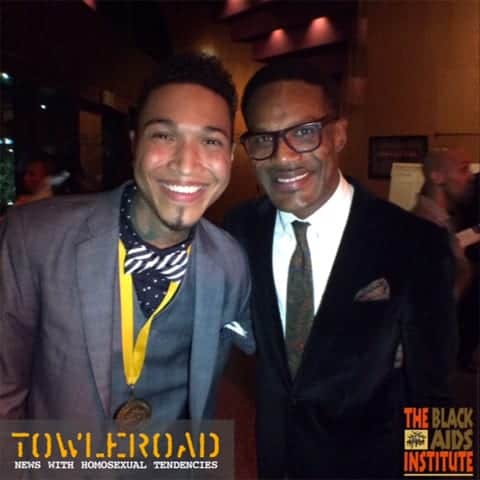 Honoree and finalist on The Voice Jamar Rogers, and Cramer.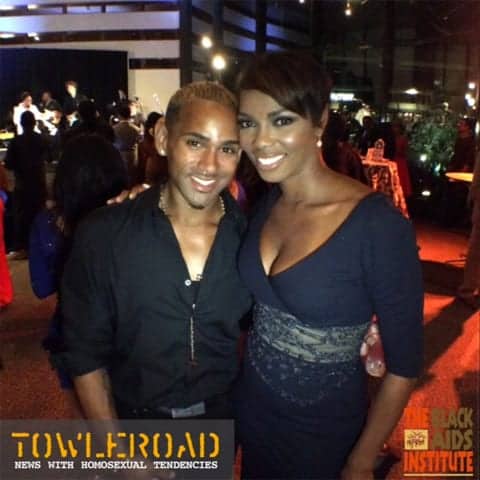 Vanessa Williams (New Jack City, Soul Food), who co-hosted the evening with Alimi Ballard, and a gala guest.
Check out a few more photos from the event (sorry, no IDs), AFTER THE JUMP...