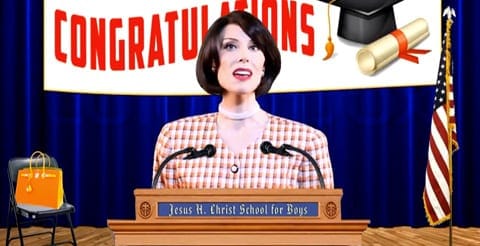 America's Best Christian Mrs. Betty Bowers had some powerful advice for the graduates of Jesus H. Christ School for Boys this past week.
"The Lord is standing at the foot of your bunk bed every time you spill your seed. Remember this the next time you're about to cinch down your BVDs and defile a tube sock for 15 seconds. While mommy and daddy may not hear your little adolescent moans, everyone in Heaven can."
Watch, AFTER THE JUMP...