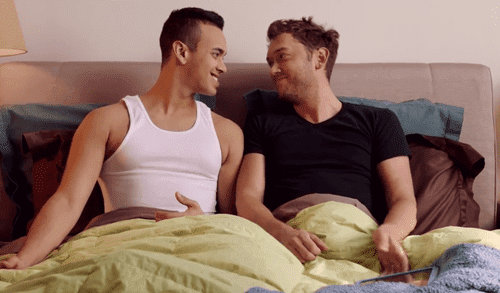 The Centers for Disease Control and Prevention (CDC) has unveiled a new ad campaign encouraging gay men to talk about HIV prevention with their partners. In the ads, the CDC endorses preventative medications like Truvada, saying:
Even before the foreplay, something oughta be on your mind. Talking. About testing, your status, and condoms. And new options like medicines that prevent and treat HIV. 
The CDC came out in favour of preventative HIV medications earlier this month, in what was seen as a vital moment in the debate over the "gay pill".
For recent coverage of Truvada on Towleroad, click here, here, and here.
Watch a couple of the ads, AFTER THE JUMP...