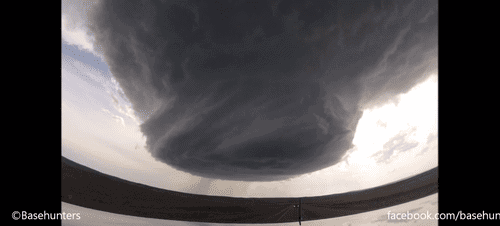 Earlier this week, storm chasing team Basehunters recorded the formation of an impressive supercell, or rotating thunderstorm, in Wyoming.
Check it out, AFTER THE JUMP…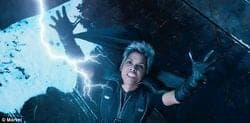 Supercells, according to the National Weather Service, are responsible "for nearly all of the significant tornadoes produced in the U.S. and for most of the hailstones larger than golf ball size."
Coincidentally, they also serve as great marketing tools to tease Halle Berry's role as Storm in next week's release of X-Men: Days of Future Past.