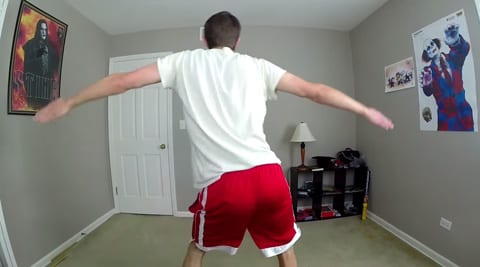 Matt Bray has a YouTube channel called ProjectOneLife in which he uses video to record things he's scratching off his bucket list. The latest involves the dance routine from Napoleon Dynamite and a GoPro camera.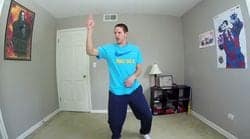 Writes Bray:
 I had a GoPro camera set up on my cabinet and i just recorded myself doing the same dance routine every day. I wanted to do something along the lines of take a picture of myself everyday for a year but different. I eventually came up with the idea of 100 days of dance, I really didnt want to do this for a year so i thought 100 days seemed pretty good. The reason this was on the bucket list was because i thought it was a really cool, unique idea that i came up with and i wanted to make sure i saw it through, so i popped it on the bucket list to guarantee that i would complete it.
Watch, AFTER THE JUMP...
(via gawker)