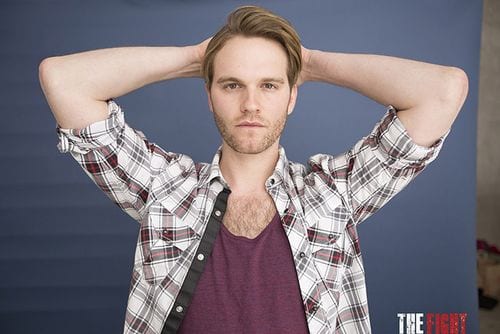 The Fight asks EastSiders and As The World Turns star Van Hansis about why he wasn't out publicly until now:
I guess it was a combination of a lot of things—It was my first job, it was a different time back then in regards to LGBT stories being told—I mean, the Luke story was groundbreaking at the time. Now, I think every remaining soap has a gay storyline. I was completely green, fresh out of college, and honestly, I was scared.
Hansis is also asked if he has felt pressure to act differently "to fit into someone's preconceived notions:"
I think this is part of the reason I connect with a show like "Eastsiders" so much. It, along with so many other really remarkable shows—whether LGBT focused, or just including some really great LGBT characters- are changing the narrative on preconceived notions. While for decades LGBT characters in cinema could be the villain, victim, or asexual comedic relief—shows like what you have created have characters so well rounded that you can be all three, and so much more. As we all are, often in the same day.