Saginaw, Michigan's City Council voted 9-0 on Tuesday against an LGBT non discrimination ordinance after Councilman Dan Fitzpatrick compared gays and LGBT allies to Nazis, MLive reports.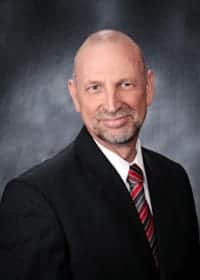 Said Fitzpatrick:
"Most people know my position. What I'm totally amazed at is a number of people I've talked to or heard from say, 'Come on, just pass this thing.' Find out what it means later. Well how does that sound? Doesn't matter; if it's bad, fix it. Fix it later. It's going to happen eventually; just get with it. Be progressive. In about 1933 there was a real big youth movement in Germany called the party of national socialists. A lot of people said, 'You know, I don't like them. I don't know; I don't understand. But man they're good for business.'"
Fitzpatrick later tried to backtrack:
"I wasn't comparing them with the Nazis," he said. "Just the idea that just because something comes from the youth community, or a small subculture of youth or a subculture of our community, it doesn't mean it's necessarily good."
Gee thanks, you frightful bigot.
Fitzpatrick tried to backtrack some more:
"I'm not saying they're Nazis," he said. "I will say that sometimes these tactics smack of it. The similar kinds of things that the German youth movement did. That everything old is bad and everything new is good."
It's not the first time the LGBT nondiscrimination ordinance has been voted down after Fitzpatrick's objections. Back in April, he said:
"I will never vote for this, ever," Fitzpatrick said. "No matter how many amendments you put in here. Because sexual mores — your choice of what you do behind closed doors — has nothing to do with being a good citizen. It has nothing to do with the city of Saginaw. It has nothing to do with what we're charged here at this Council to do. Shame, shame on you.
He also apologized to black pastors at the City Council meeting for white people who compared the gay civil rights struggle to that of African-Americans.
Watch a report on last night's votes and Fitzpatrick's remarks from the earlier (April ) meeting, AFTER THE JUMP...
A report on this week's vote:
The April meeting: