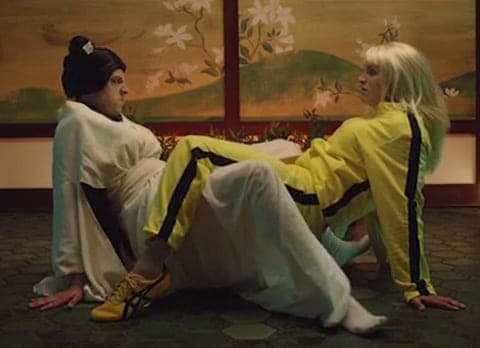 Actors Dave Franco and Chris Mintz return for another "you're so hot" duel for Funny or Die.
Their first two battles happened in a park and in a spaghetti western, but this time around the setting is a Japanese-style dwelling and the come-ons are decidedly lesbian — both men are looking to scissor with a vaginal vengeance. Which will come on top? Find out...
Watch the video AFTER THE JUMP...