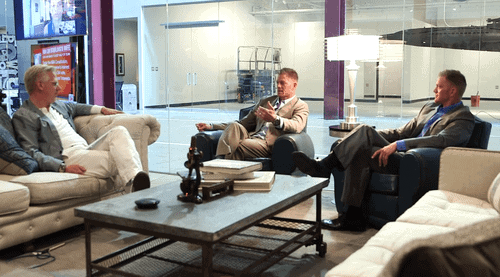 In an interview with Glenn Beck on Monday, right-wing brothers Jason and David Benham spoke again about the 'demonic force' at the heart of the gay rights 'agenda' and said they have a message for Michael Sam. 
Said David, speaking also for his brother:
"Michael Sam is  a talented football player and for that, he should be playing in the NFL. But his sexual expressions and the propagation of them are not healthy for him as a young man. Both heterosexual and homosexual expressions outside the context of traditional, historic marriage between a man and a woman are not healthy for us as individuals, or for us as a nation…"
Added Jason: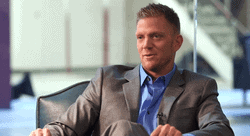 "The reason why I feel for Michael Sam is the same agenda that pushed us out of the limelight is elevating him to the limelight – a seventh-rounder with so many endorsements. You can see what's happening here and the minute that he decides to go against that, he's going to be crushed. But we'll be here to give him some encouragement and help him along the way.  
Watch the full interview, AFTER THE JUMP…
[via Right Wing Watch]