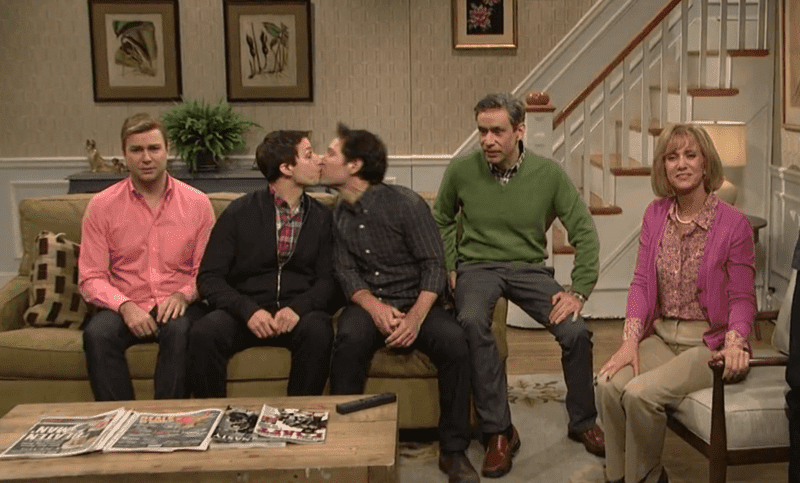 Last night's season finale of Saturday Night Live included a skit wherein the Vogelchecks' gay son (played by Andy Samberg) brings his boyfriend home to meet his overly affectionate family.
After exchanging several rounds of kisses, the group sits down to watch the NFL draft on television and are surprised by Michael Sam's now famous celebratory kiss.
Watch their reaction, AFTER THE JUMP.
The skit features the return of several former SNL cast members such as Fred Armisen, Kirsten Wiig and Maya Rudolph as well as an appearance by Paul Rudd.