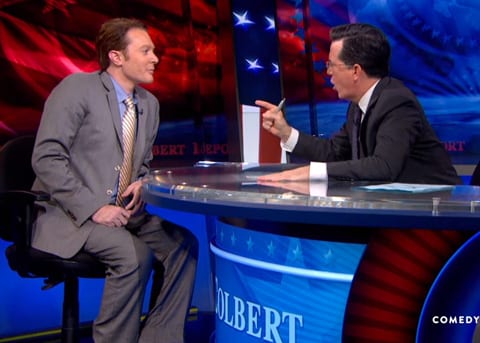 Gay American Idol runner-up Clay Aiken is making a run for Republican Renee Ellmers congressional seat in North Carolina and Stephen Colbert welcomed him on the show to find out what it's all about.
Said Colbert: "I am un-warmed by your story. That's my disability. I don't hear things I don't like."
Colbert then tries to get him to sing the National Anthem. Will Clay get patriotic with the faux conservative?
Find out, AFTER THE JUMP...