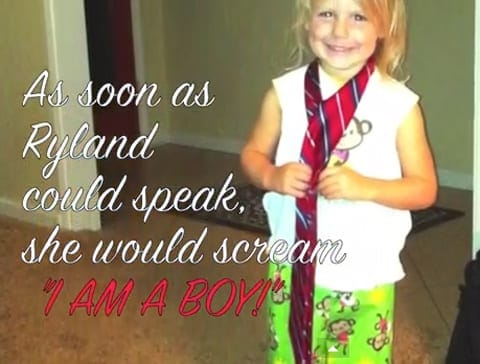 This week, the Whittington Family uploaded a single video onto YouTube — the story of their grandchild Ryland. Ryland was born deaf. But soon after he learned to hear and speak with cochlear implants, he announced that he was a boy (despite being born female).
Early on, Ryland began to exhibit an aversion to anything feminine and began to exhibit feelings of shame over people repeatedly telling him he was a girl.
Through research, the Whittingtons learned that 41 percent of transgender people attempt suicide because of a lack of acceptance. Ryland could have been one of these statistics, but his parents refused to let that happen.
The video shows Ryland's progression from a young child into the handsome and happy little man he is today. "Our hope is that our voice will be heard, and this world will become a more loving and accepting place for Ryland and the entire lGBTQ community," the Whittingtons said.
Watch the video AFTER THE JUMP…
The clip was first broadcast at the Harvey Milk Diversity Breakfast last week where the family accepted a well-deserved Inspiration Award.
The clip has caught fire online, with close to 400,000 views.