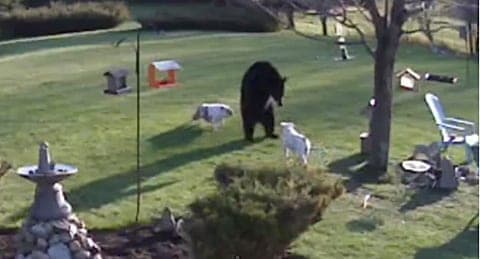 Black bears were out and about this week and appearing in YouTube videos!
In the first, a pair of bulldogs broke through a fence to challenge a New Hampshire bear that needed a snack from the bird feeder.
In the second, a Pennsylvania bear enjoys a back rub before snagging a donut from a non-effective trap.
Please bear with us, AFTER THE JUMP...