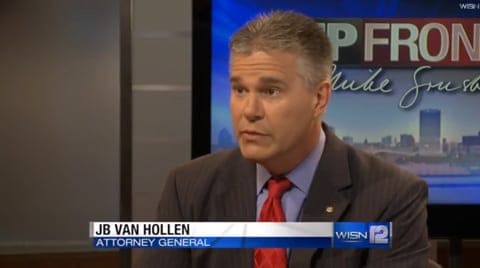 Anticipating that U.S. District Judge Barbara Crabb may soon strike down the state's gay marriage ban, Wisconsin Attorney General J.B. Van Hollen requested on Friday that Crabb immediately stay any order she makes, the AP reports.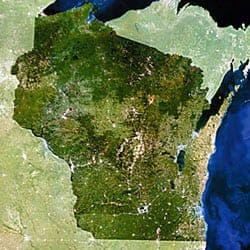 On Friday, Governor Scott Walker was asked about the upcoming ruling:
He said he didn't know whether the ban would withstand legal challenges, and that he can't judge that because he's not an attorney.

Walker also said he didn't know how significant it would be for the state if gay marriage were to be legalized.
In a segment of WISN-TV's Upfront which aired locally in Wisconsin on Sunday, Van Hollen said he has an obligation to defend the ban:
"Our voters have amended our constitution to include that provision. It's my requirement, it's my obligation, to defend our constitution."
He blasted other attorney general candidates who have vowed not to defend their state's ban:
"I think that those sorts of people should never hold the office of attorney general, because it's not their policy decisions or what they think that matters....It's the people's job to pass a new constitutional amendment to eliminate the one that was there in the first place."
Watch (comments begin at 3:27), AFTER THE JUMP...