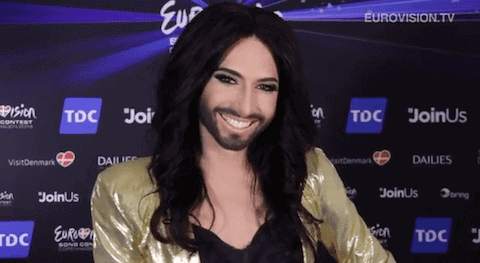 St. Petersburg legislator Vitaly Milonov, the man behind most of Russia's disgusting anti-gay legislation and about whom Stephen Fry questioned his competence to even use a telephone, is calling for a Russian boycott of the Eurovision Song Contest - or the "Sodom show" as he calls it - because of the inclusion of drag performer Conchita Wurst, whom he ignorantly labels as a hermaphrodite.

Milonov has been against Eurovision for years for a variety of pearl-clutching excuses about affronts to Russian traditional morality, so Wurst is merely the latest and easiest target.
Wurst, on the other hand, is finding more productive things to do with her time such as give a brief a cappella cover of "the most annoying pop song ever," Cher's "Believe", which you can listen to AFTER THE JUMP...