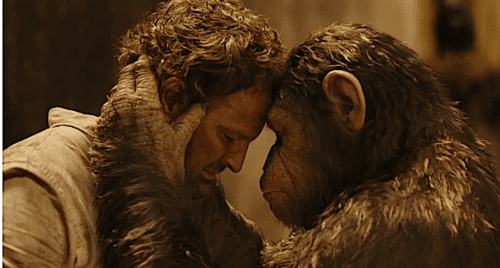 A second trailer has arrived for the upcoming summer blockbuster Dawn of the Planet of the Apes, with this one highlighting the different factions in the brewing conflict between man and ape.
Judging by the trailer, it also looks like Gary Oldman's character will be the one stirring up the most s**t during the film..  
Check it out, AFTER THE JUMP...
Dawn of the Planet of the Apes is scheduled for release on July 11, 2014 and stars Gary Oldman, Jason Clarke, Keri Russell, Andy Serkis, with a cameo by James Franco.