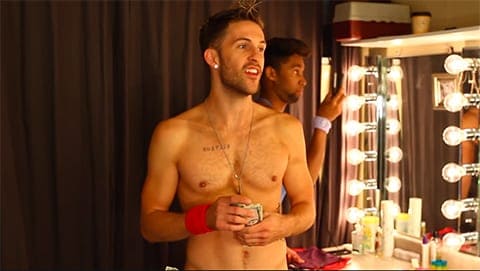 There are a few jobs that are notoriously ageist. Fashion model. President of the United States. And of course, Go-Go Boy. There is no denying that dancing on a box in your skivvies is a young man's game, so what happens when boys become men of a certain age?
Comedian Jimmy Fowlie tackles this question in a new sketch comedy show, "Go-Go Boy Interrupted." The show, which premieres at The Groundlings Theater in Los Angeles next month, follows a 30 year-old Go-Go Boy who finds himself aged of out his career and has to start over despite not having any real skills. 
Check out a teaser for the show, AFTER THE JUMP…
You can also buy tickets for the show HERE.