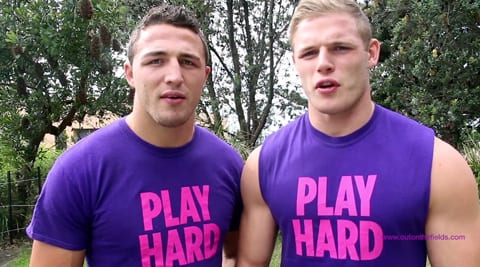 Sam and Thomas Burgess, who play for the South Sydney Rabbitohs, released a video in conjunction with the Bingham Cup's 'Out in the Field' study of anti-discrimination in sports.
Says Sam in the clip: "I don't see why there should be any discrimination about colour, sexuality, your heritage or where you're from. Sport is a great thing, and it brings people from all different aspects of life together, so why should your sexuality be a problem? The only way we are going to understand the issue is if people get out there and tell their story so we can help fix it."
Adds Thomas: "I think discrimination in sport is old fashioned. We're very passionate about the game. We have lots of gay friends."
Watch the clip, AFTER THE JUMP...