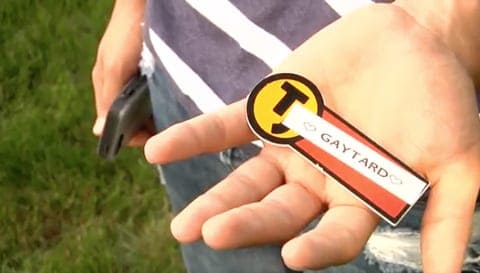 Tyler Brandt, a 16-year-old openly gay teen in Yankton, South Dakota, said his manager at Taco John's was verbally abusive toward him and forced him to wear a name tag that said "GAYTARD" on it, KELO reports: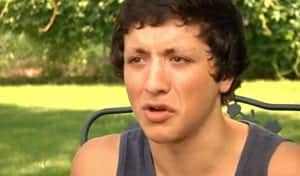 "He pulled me into the office and gave me a nametag that read 'Gaytard' on it and asked me to wear it. So, I put it on because I didn't want to upset him and I felt that if I did do anything to upset him, it would cause me to lose my job because he'd be looking for ways to fire me," Brandt said.

Brandt says he tried taking it off several times, but he says the manager forced him to wear it all day in front of the customers.

"I would always stay behind the till so they couldn't see the name tag, I didn't want them to see it, but even though they couldn't see it, he would still call me by the name across the store and customers would notice," Brandt said.
Watch the report, AFTER THE JUMP...
Brandt said that he decided to quit and was mocked even as he left:
"After I handed them over my uniform, they really didn't say anything, they just said 'ok' and when we went to walk out, he lifted out his hand and said 'Nametag?' as though he deserved to have that name tag after his son labeled me," Brandt said.
Taco John's CEO Jeff Linville released a statement to KELO:
At Taco John's, we believe everyone should be treated with dignity and respect. We take any accusation of workplace harassment very seriously. The type of discrimination that reportedly took place recently in the Yankton, South Dakota restaurant is deplorable. Such actions will not be tolerated by our company. Taco John's is committed to doing all we can to make certain nothing like this happens again in any of our restaurants.