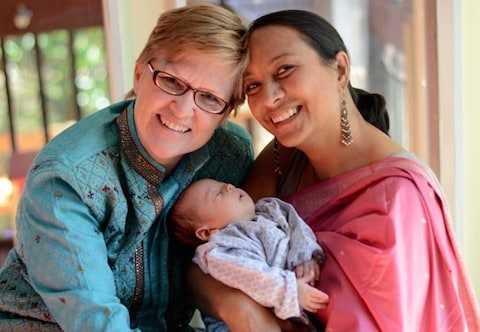 One year ago the United States Supreme Court overturned the Defense of Marriage Act in a 5-4 decision that changed the lives of gay couples across the nation. Of those that have gotten married since, binational couples have been able to reap the added benefit of making their spouse a legal resident of the U.S., just as straight couples have been able to do for ages.
CNN decided to do a follow-up with four of these binational couples on the anniversary of the DOMA repeal to see how the ruling has impacted their lives a year later. The stories are as varied as the couples, but they all can be summed up by interviewee Tonja Holder's assertion, "It pretty much changed everything for us."
You can watch CNN's interview with Brandon Perlberg, one of the men interviewed for the written piece, AFTER THE JUMP...