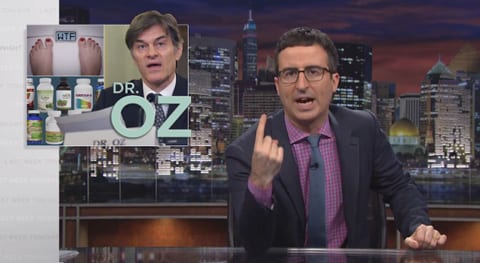 In a segment which features a Skype interview with Game of Thrones actor George RR Martin, an adorable puppy, women in trashy dresses throwing wine in each other's faces, free T-shirts, and Steve Buscemi tap dancing, John Oliver completely destroys Dr. Oz and his defense of dietary supplement.
Says Oliver:
"Name me one case where a man named Oz claimed mystical powers and led people horribly astray."
Watch, AFTER THE JUMP...