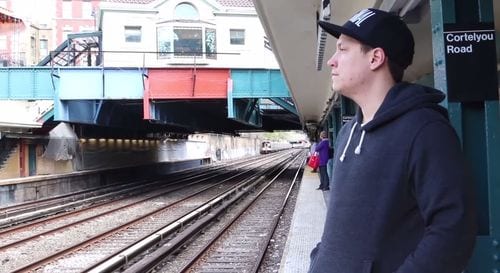 A new web series, "Brothers," will explore the lives of four trans-masculine men living in Brooklyn, NY. It is an exciting and refreshing prospect for representation of a group not often on view in our pop cultural milieu, and you can help fund it. Director/writer/star Emmett Lundberg (above) cast only transgender actors in his dramedy and seems to be aiming for the utmost authenticity, tracing the everyday from the perspective of an underrepresented group.
The Advocate reports:
"I've reached a place in my own transition where I'm starting to settle into who I am, and to who I will be, so I wanted to see that on screen," [Lundberg] explains...
"I have always been frustrated by the lack of trans-masculinity in the media and I thought it was so great that someone finally took it into their own hands to create a series about the trans* male experience," summarizes [Hudson Krakowski, one of the show's actors] in a cast interview. He, and the other cast members, all report that the buzz surrounding Brothers has been overwhelmingly positive.
Lundberg aims to create an eight-episode first season for the show, based largely on support for an Indiegogo campaign he began on June 1st. Check it out and think about donating to this meaningful project.
In the meantime, catch the first episode, AFTER THE JUMP...