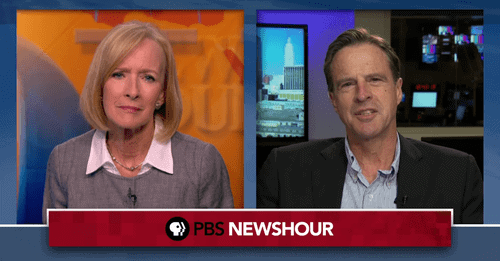 On PBS News Hour last week, host Judy Woodruff and her guests discussed the nationwide fight over gay rights and the shifting tide of public opinion on marriage equality.
The segment also looked at NOM's (sad, little) anti-gay March for Marriage in D.C. last Thursday as well as how and why Republicans are slowly beginning to shy away from battling against LGBT rights.
Watch, AFTER THE JUMP...