Evangelical strategist Ralph Reed is doing Capitol Hill consulting work in an unofficial capacity on the behalf of NBC Universal's parent company, Comcast, according to the Washington Blade. Reed's Duluth-based PR firm, Century Strategies, is said to have been on retainer with Comcast for the better part of a the past decade.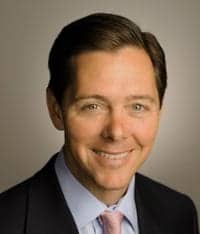 Reed's work for Comcast, which has owned MSNBC since 2011, is common knowledge amongst Hill insiders.
"It's widely known because Ralph's been on conference calls," one insider told The Blade. "It's been at least eight years; it's been quite some time."
Though unconfirmed it is likely that Reed is functioning in a role just shy of lobbying, assisting in Comcast's $45.2 billion acquisition of Time-Warner Cable. Reed made headlines earlier this month after drawing comparisons between various legal fights advancing Marriage Equality and Dred Scott v. Sanford.  
"Only six of them, six out of those 17, six out of 50 states, [legalized same-sex marriage] by referendum or by state legislature," he said, according to Politico. "In every other case, it was imposed by courts. Just like the courts had to impose Dred Scott. Because they couldn't do it on the country because the country didn't agree with it. The country, by the way, doesn't agree with same-sex marriage."
Dred Scott, widely recognized as being one of the Supreme Court's worst decisions of all time, is frequently trotted out to raise the spectre of judicial activism, governmental overreach, and flat out war.
Reed debated whether opposition to same-sex marriage was tantamount to discrimination with MSNBC newshost Rachel Maddow on Meet The Press in 2013. Check out the clip AFTER THE JUMP...