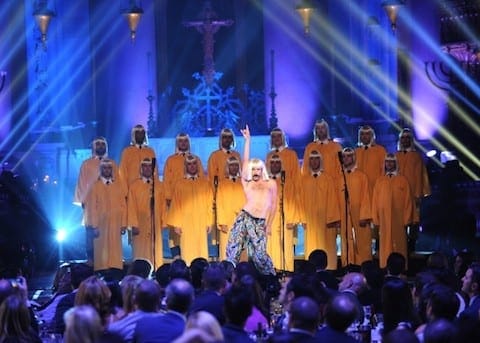 Last Thursday's Trailblazers on Logo featured a special performance of "Chandelier" by Sia and the NYC Gay Men's Chorus.
As she has been in all her recent performances, Sia sang on a platform off to the side of the audience and faced away from the camera. NYCGMC took front-and-center, and they did so in yellow robes and in blonde Sia wigs...even on the mustachioed shirtless dancer who sahsayed from one side of the stage to the other with his routine.
It was really quite the performance, and you can watch it AFTER THE JUMP...