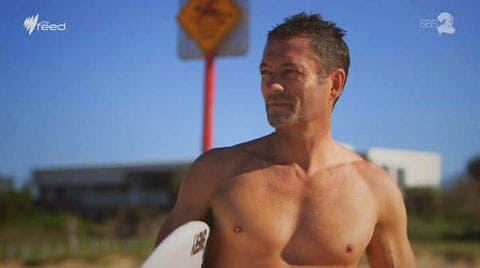 Back in December we posted about a Kickstarter-funded documentary OUT in the Lineup, exploring the world of gay surfers and why it's so hard to be out as a gay athlete in that culture.
Now there's Caught Inside, a new mini-documentary, which wades into the same world, talking to gay surfers about the gnarly situations that crop up from being in the closet.
How do out gay surfers cope at the beach?
Watch Caught Inside, AFTER THE JUMP...
Any gay surfers reading this? Do you encounter these same problems?