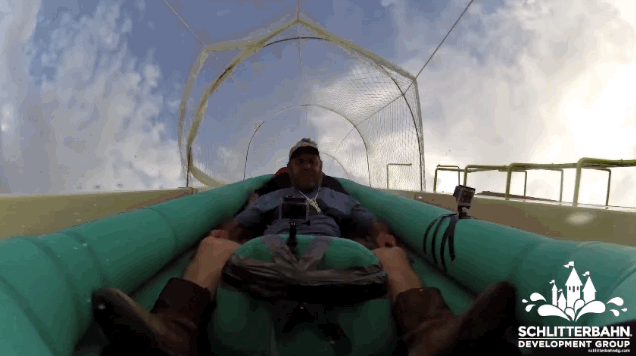 Ever wanted to jettison down a water slide taller than the Statue of Liberty? If so, you may be in luck. Schlitterbahn water park in Kansas City is set to open the world's tallest water slide, The Verrückt, and it looks pretty terrifying.
The slide is 168 feet and 7 inches tall (taller than Niagra Falls). To reach the summit--which is approximately 17 stories high--you have to clime 264 steps. And should you choose to launch down the The Verrückt you will travel at speeds up to 65 miles an hour. You also have to be strapped into a raft because otherwise things get downright perilous. 
Watch a video of the first human tester of The Verrückt (who also happens to be the slide's engineer) and a clip showing how disastrously things were going during its preliminary testing stage, AFTER THE JUMP...