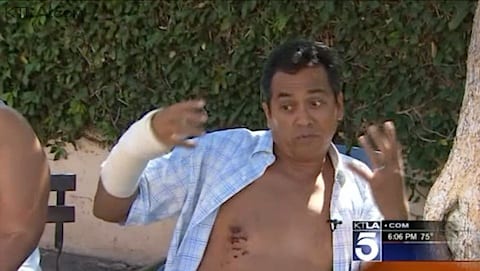 The weekend's biggest shark story took place on July 4 in Manhattan Beach, California, where a distance swimmer was attacked by a Great White shark which had become agitated after struggling at the end of a fisherman's line for more than 40 minutes.
Steven Robles was bitten by the seven-foot shark which he then pried from his body.
Robles talks about the incident with KTLA, AFTER THE JUMP...