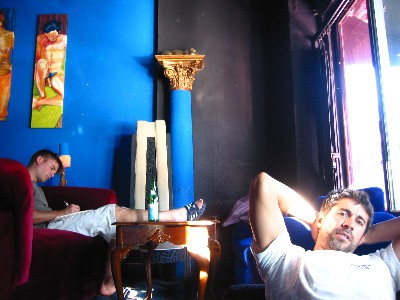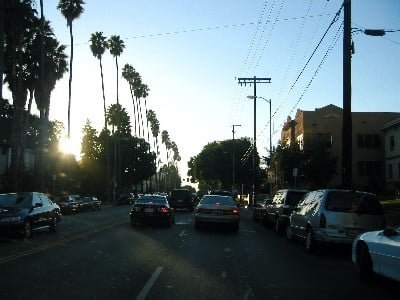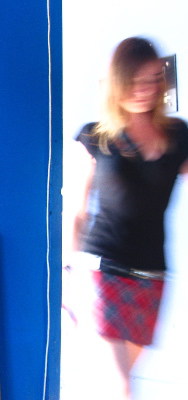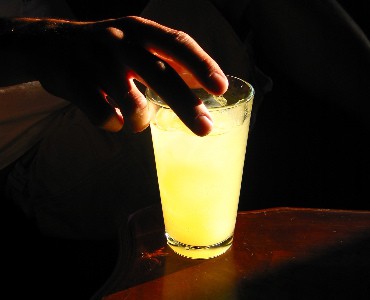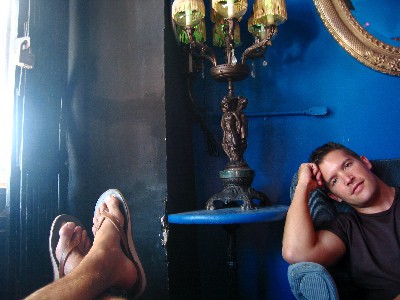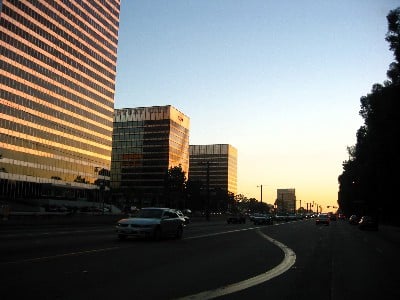 We're being hit with one of those sultry Indian summers in L.A., unlike you boys on the other coast. The sun is low in the sky but the heat is over 100 degrees in some places — feels like mid-August. At street corners, homeless people sit in the shade of the traffic light switch boxes as the TV executives fly by in their air-conditioned black Range Rovers. It's hot out there.
So I spent a few hours catching up with a friend late this afternoon at the Bourgeois Pig coffeehouse in Hollywood.
It's a Franklin Avenue institution that because of their wireless network seems to have been taken over by laptop-toting screenwriter wannabes and cute young poets who have moved into the 21st century. The offbeat cafe has traditionally been a magnet for artists, musicians, and writers for the pool table, the laid-back attitude, and the dark, albeit colorful, cavernous interior. Today it was just a sanctuary from the heat for a few hours.