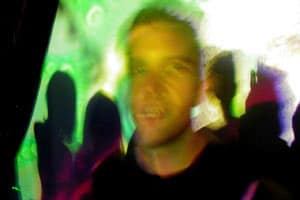 Once upon a time, before the whole DJ phenomenon took off, record companies used to create "extended dance mixes" of singles that were intended for the dance floor, often remixed by the album's original producer. In Madonna's early years, Jellybean Benitez and Shep Pettibone created some great dance mixes of tunes that didn't lose the great flavor of the original. These have virtually disappeared with the proliferation of DJs and the growth of club culture.
Remixers want to imprint the single with their own signature sound, so you end up with a maxi-single with eight different mixes, yet none carry the flashy pop hooks of the original. The original hook has been so translated, diluted, or buried that the song is virtually unrecognizable.
We are all too familiar with formulaic remixes that typically start out with a repeated 16-beat measure to which elements are added, one at a time, until after about a minute the song reaches a thundering, ear-splitting zenith. Then the often laborious translation of the melody continues for about seven minutes (five if we're lucky, four if we're really lucky), and ends abruptly in an abyss of beats that goes on for another wrist-slitting two minutes, the perfect amount of time for an inexperienced DJ to mix in the next unintelligible song or for an irresponsible circuit boy to fall out on GHB and ruin the night for everybody.
Really, I am a HUGE fan of dance music. I devour it. I just hate mediocrity, and I long for the times when stepping out onto the dance floor was actually fun.
What inspired this post were abyssmal remixes for Madonna's "Nobody Knows Me." I know she likes to work with new people (blah, blah, blah) but I'd rather have bamboo hammered under my fingernails than listen to these things. Why isn't Mirwais doing some remixes for these songs?
I realize that DJs have certain styles and constraints, and there are a lot out there that I love (and certain McRemixes that I love too). I just hate when a song I love gets remixed so poorly.
EXAMPLES OF GOOD MCREMIXES OVER THE YEARS
"Beautiful Stranger" — Madonna (Victor Calderone Remix)
"One by One" — Cher (Junior Vasquez Remix)
"Body" — Funky Green Dogs (Club 69 Remix)
"No More Drama" — Mary J. Blige (Thunderpuss Remix)
Unfortunately, these McRemixers can also be the worst offenders. When they are lazy, it is bad news for music.
Would you like some fries with that?