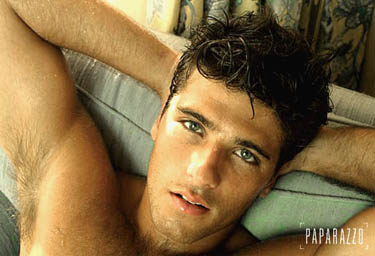 There's a lot of sex coming out of Brazil these days. Yesterday, over at Modelizer, they profiled three of the hottest models out of Brazil — Bruno Santos (a longtime personal favorite of mine), Luca Mendes, and Juliano. All worth checking out…more links at Modelizer.
And then there are the fotologs. I've highlighted a few here on Towleroad, specifically Joana Angelica's 100% Homem Bom!, and Henrique Modesto. Just last week, Fleshbot introduced me to Brother Brow.
And now, I'd like to introduce two new fotologs to the fold — xsync's Atraves Das Lentes and DidioPhoto. Sweet Jesus!
Finally, the dreamy photo above comes from a juicy portfolio of the Brazilian actor Bruno Gagliasso, a gift from my Brazilian friend Gle. We'll hope he makes his way to America soon. So that's my weekend Pride present for you…